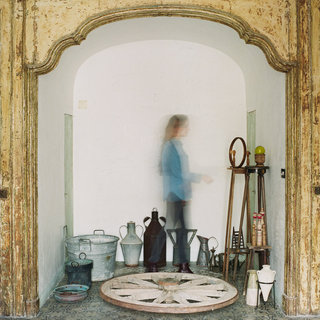 Midge Wattles
Midge is an artist working between Palermo and New York City. Based on her interests in art history and the origins of images, she uses photography as a tool for tracing a historical or personal lineage through each of her project series. Her work has been exhibited in the U.S. and in Italy.
Awards:
Fulbright Scholar, Vinciguerra Award
U.S. Foreign Scholarship to Italy, Fine Arts/Photography
Sicily, Italy
2016-2017
Peter S. Reed Foundation Grant
Award for achievements in the field of Photography
New York, NY
2015-2016
Education:
The Rhode Island School of Design,
BFA
Photography, 2008-2012
RISD
's European Honors Program, Rome, 2011
Exhibitions:
Il Museo del Louvre, Rome, Italy
2018 upcoming*
Castelbuono Paese Mediterraneo
Il Museo Civico di Castelbuono, Castelbuono, Sicily
2017
Due South
curated by Marianne Bernstein
Delaware Center for Contemporary Arts, Wilmington,
DE
2017
Haunted Objects,

Q07
curated by Laura Greig
Peridot Green, New York, NY
2016
Offertorio
curated by Francesco Pantaleone
Francesco Pantaleone Arte Contemporanea, Palermo, Italy
2015
RISD

In Rome: European Honors Program
Woods-Gerry Gallery, Providence, RI
2014
At This Point / a group show
curated by Wen-You Cai
If and Wen Space, New York,
NY
2014
Facades and Replicas
Red Eye Gallery, Providence,
RI
2012
Photography Triennial
Woods-Gerry Gallery, Providence,
RI
2011
A Family Portrait
Palazzo Cenci, Rome, Italy
2011
Publications:
Aint Bad Magazine: An Independent Publisher of New Photographic Art. Staff Picks: Midge Wattles published by Anna Brody.
2015
PIN

-UP

MAGAZINE

. The Hybrid Designs of Stephen Burks.
2015
Lenscratch. Young and Emerging Artist Series, Midge Wattles: Lineage by Grant Gill.
2014
The Shin Bijutsu Shinbun Review. From New York, At This Point by Dr. Tomii Reiko.
2014
Lint-roller. 5×5: Classicism and the Uncanny by Olivia Gilmore.
2013